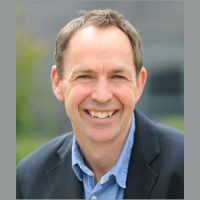 Talk by Mike Berners-Lee
PACT is delighted to welcome Mike Berners-Lee to Penrith to give us an insight into changes we can make in our personal lives to cut our carbon footprint. Mike's new book, There's No Planet B, is out now.
Please register to reserve your free space - details to follow.
Mike Berners-Lee consults, thinks, writes and researches on sustainability and responses to 21st century challenges. He's the founder of Small World Consulting, an associate company of Lancaster University that works with organisations from tech giants to supermarkets. Small World is a leader in the field of carbon metrics and their use. He is a professor at Lancaster University where his research includes sustainable food systems and carbon metrics.
Mike is the author of three books on climate change and sustainability:
How Bad Are Bananas? The Carbon Footprint Of Everything
The Burning Question
There Is No Planet B: A Handbook for the Make or Break years